LIVE: Raiders blow big lead once again
The comeback is complete – North Queensland are level after Valentine Holmes bursts onto an offload and goes 20 metres to score!
You thought if the Cowboys got one they could get a couple, and that's proven the case here!
Holmes popped up in the middle of the field after the Cowboys kept the ball alive and finished strongly.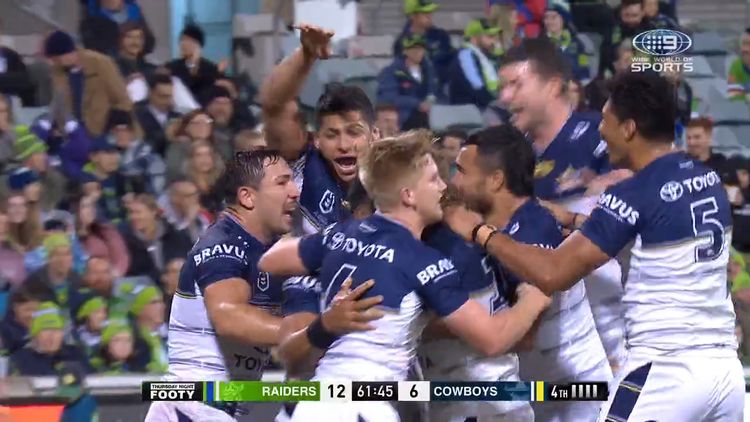 "I like that, when centres don't stay in their own lanes – they go looking for the ball," Andrew Johns said.
"It takes a really smart player to know where to position themselves … that is just pure instinct."
We're all tied up with 20 minutes left.