Ukraine replaces Soviet emblem on Motherland statue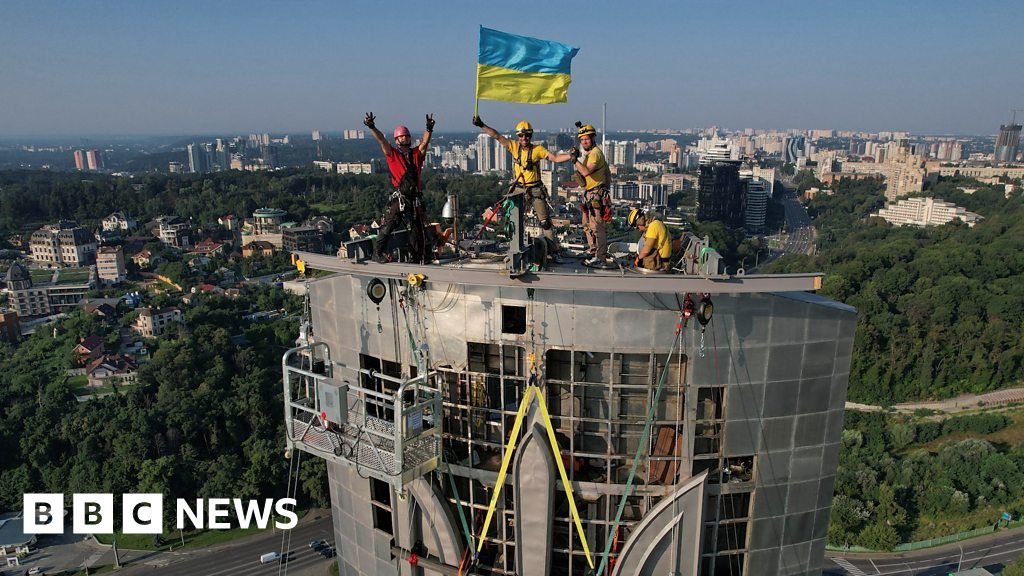 The Soviet-era emblem on Kyiv's Motherland statue has been replaced with the Ukrainian coat of arms.
The tryzub emblem is said to represent a stronger self-identity for Ukraine.
The works are set to be complete by the country's independence day on 24 August.