PSG, Real Madrid or Liverpool – what next for Mbappe?
Kylian Mbappe was linked with a move to Liverpool this week, with French newspaper L'Equipe claiming Anfield is a potential destination for the striker when his Paris Saint-Germain contract expires this summer.
World Cup winner Mbappe is one of the most prized players in football and last August Real Madrid made a bid of over £150m for him, despite his deal in the French capital set to expire at the end of this season.
That bid was ignored by PSG, though, who believe they could still sway Mbappe to sign up to a new contract – despite another season in which they have fallen short in their ultimate goal of Champions League glory.
Sky Sports talks to French football expert Jonathan Johnson to get the latest on the situation and find out what the current indications are for Mbappe's destination for next season…
Liverpool have been linked with Mbappe this week – could that move happen?
Well, links with Liverpool are nothing new. We saw them a couple of years ago, but then they disappeared.
I really still think the only major contender at the moment for Mbappe's signature is Real Madrid, however, it's sounding more likely if anything that he actually extends his stay with PSG at this moment in time. It's almost like a sense of job not quite done yet for the Frenchman.
There's a big question as well over the legacy that he leaves at PSG. If he leaves now he's not the team's top scorer and realistically he won't be able to achieve that this season – he will need at least another campaign. But also, you have got the 2024 Olympics coming up in Paris in a couple of years, which offers him potentially a good opportunity to get out in his hometown, potentially with France winning a gold medal, and that would also give him two more shots at winning the Champions League title with PSG, which they failed miserably at this year.
When you are talking about teams best equipped to challenge for the Champions League with the changes we assume they will make this summer, PSG will probably be another strong bet in next season's competition.
So at this moment in time, despite the potential emergence of Liverpool as a potential contender for his signature, I think it's still between PSG and Real. I would perhaps give a slight advantage in PSG's favour at this moment in time.
Is Mbappe a Jurgen Klopp-style of player?
If Mbappe was to pitch up at Liverpool, he's not necessarily a player who Klopp would reap the main benefits from. We could potentially be looking at him as somebody for Klopp's successor, whoever that might be. I know Liverpool are not looking to move on from the German anytime soon, but in football you never know what might happen.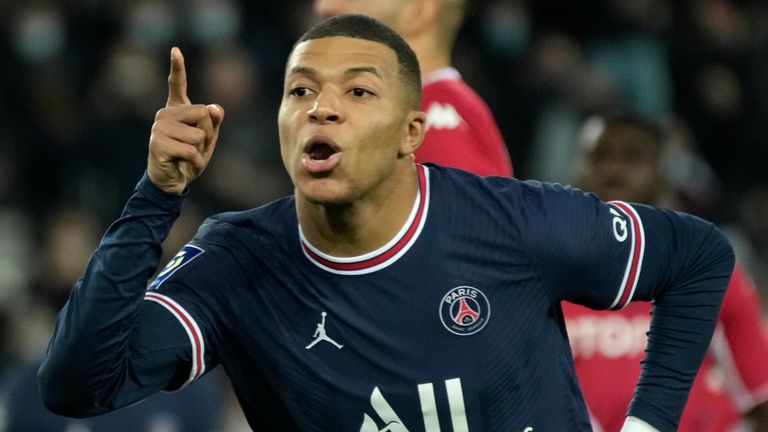 I'm sure he would be able to adapt and play in that front three that Klopp loves. I do not think I can see all of Liverpool's current striking options remaining at the club if somebody like Mbappe was to come in. There's obviously a lot of speculation over Mohamed Salah at the moment with his contract situation.
I think Mbappe, wherever he goes next, whether he stays with PSG, whether he goes to Real Madrid, whether he goes to Liverpool, he's going to want the developing project built around him. I think it would have been made so clear to him over the two legs against Real how much work needs to be done in the Spanish capital, and he already knows from being there day after day what PSG are missing in terms of potential Champions League success as well.
I think wherever he goes next, he's going to want that project built around him for the best part of the next at least five years, I would say.
What decision should Mbappe make this summer?
I am quite positive about the fact he might stay in France up until the Olympics. To me, that's always seemed like the most logical signing-off point so I think if PSG are willing to make the changes necessary, and they will have to be quite sweeping changes, then it's not the worst place to be at in the next couple of years.
But the danger with going to Real Madrid and being their big summer signing is that there's no other work done to that squad, and there's a lot of work I think that needs to be done for them to be competitive, regardless of whether Mbappe arrives or not.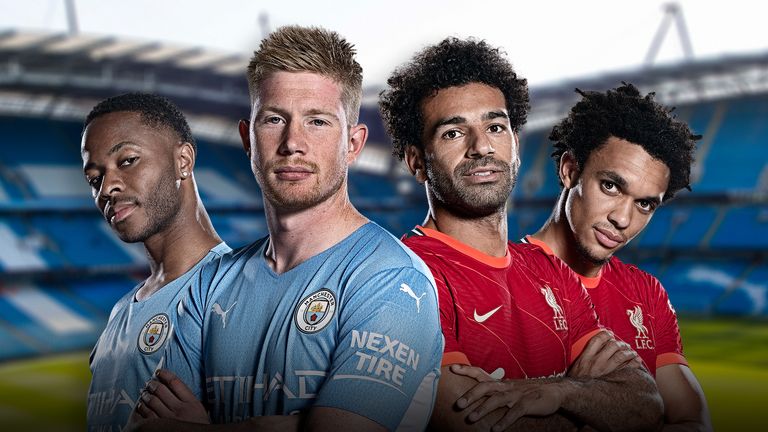 Manchester City's huge Premier League clash against Liverpool takes place on Super Sunday, live on Sky Sports.
With just one point currently separating champions City and Liverpool at the top of the table, the outcome is likely to have major implications for the title race.
Coverage at the Etihad Stadium starts at 4pm on Sky Sports Premier League & Main Event, with kick-off at 4.30pm.
There will be a bumper line-up in the Sky Sports studio with Gary Neville, Jamie Carragher, Roy Keane and Micah Richards all in attendance.
Here's how to watch and follow the game on Sky Sports…
Sunday 10th April 4:00pm
Kick off 4:30pm
April 10 – Man City (a) Premier League, live on Sky Sports
April 13 – Benfica (h) Champions League QF second leg
April 16/17 – Man City (Wembley) FA Cup semi-finals
April 19 – Man United (h) Premier League, live on Sky Sports
April 24 – Everton (h) Premier League, live on Sky Sports
April 26/27 – Villarreal/Bayern Munich Champions League SF first leg *
April 30 – Newcastle (a) Premier League
May 3/4 – Villarreal/Bayern Munich Champions League SF second leg *
May 7 – Tottenham (h) Premier League
May 10 – Aston Villa (a) Premier League, live on Sky Sports
May 14 – FA Cup final *
May 15 – Southampton (a) Premier League, live on Sky Sports
May 22 – Wolves (h) Premier League
May 28 – Champions League final *
* Subject to progress