LIVE: Latrell limps off for Rabbitohs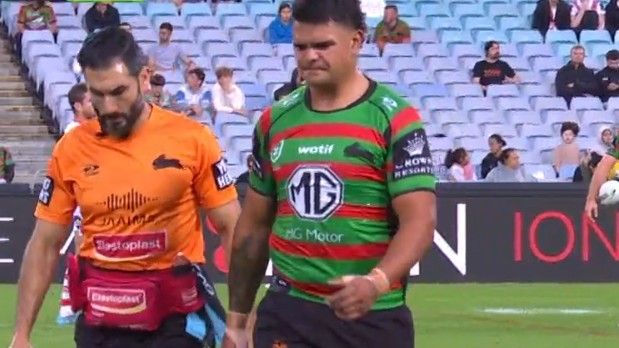 A 14-point win for the Storm in the end, and they'll go to the top of the table until Penrith play tomorrow.
It's win number four from five to start the year, with that insane final play against Parramatta their only blemish so far.
"It's a really positive start," Harry Grant said.
"I think we've got a lot of improvement in us which is really exciting."
Cameron Munster praised the work of their forward pack, who were outstanding throughout and allow he and Jahrome Hughes to shine.
"Myself and Hughesy's best strengths are running the ball, and if we have shape inside us and outside us it dictates against the defence and gives us open spaces," Cameron Munster said afterwards.
"If our forwards don't go forward it doesn't let me and Hughesy run our plays."