How To Stay Safe During A Volcanic Eruption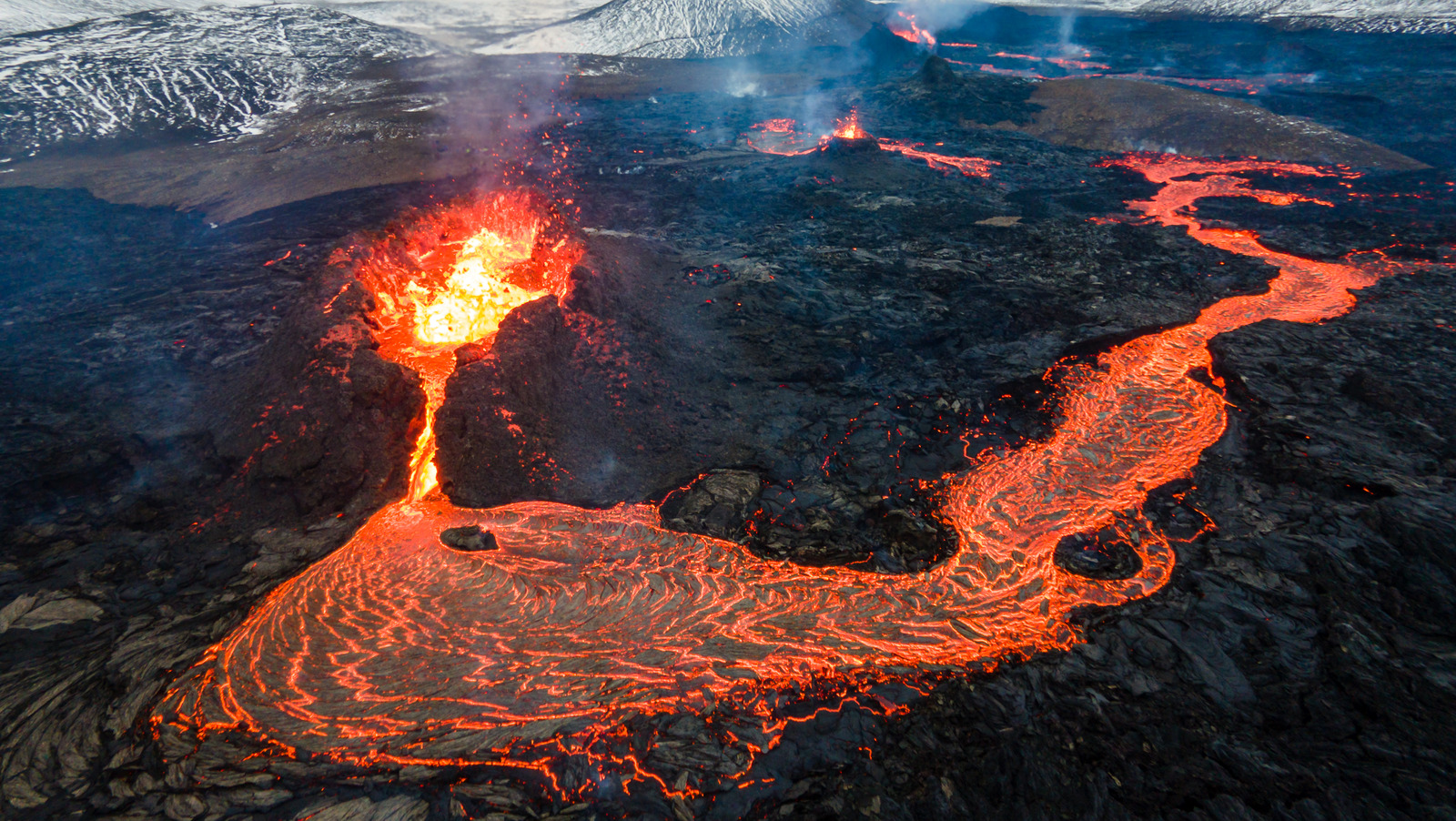 Volcanic eruptions are caused by magma rising through the Earth's crust. This rising magma causes pressure to build up underground, eventually causing an eruption. During a volcanic eruption, lava (the name for magma when it is above ground), ashes, gas, dust, and rocks are spewed out of the ground (via Expatriate Healthcare). Volcanic eruptions can contaminate water supplies, damage machinery, reduce visibility, make it hard to breathe, and irritate the eyes, skin, nose, and throat (via Ready.gov).
There are two types of volcanic explosions: effusive and explosive. Effusive eruptions tend to have steady lava flows on the ground, and are much less likely to send rocks flying. These eruptions can take a long time to diminish, but usually give those effected more time to evacuate. Explosive eruptions are violent explosions that send debris everywhere. These eruptions give very little time to evacuate and can cause heavier ash fall than effusive eruptions (via Britannica).