Waley-Cohen wins Grand National on final ride with Noble Yeats
Amateur rider Sam Waley-Cohen bowed out from the saddle in perfect fashion with victory in the Randox Grand National aboard 50/1 outsider Noble Yeats, for his father Robert.
Trained by Emmet Mullins, the seven-year-old held off 15/2 favourite Any Second Now, with Delta Work third and Santini fourth.
In an incident-packed race, defending champion Minella Times and Rachael Blackmore exited early, as did the well-fancied Snow Leopardess.
Noble Yeats was always prominent and stalked the leaders on the inside throughout before delivering a challenge alongside Delta Work and Any Second Now.
Gordon Elliott's Delta Work faded, leaving a two-way battle up the run-in, with Waley-Cohen and Noble Yeats coming out on top for a fairytale ending to the rider's career.
'He ran for me!'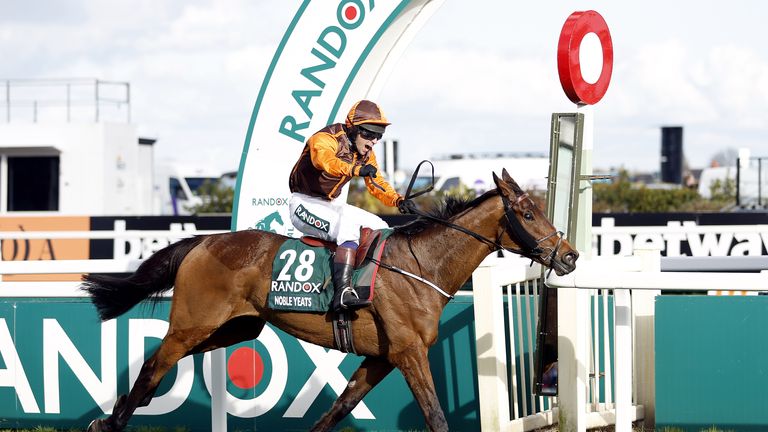 The winning rider said: "He ran for me! He couldn't go the early pace and I just found a pocket to give him a bit of space to run into. As soon as I asked him, he went."
Asked what he thought as he approached the line, Waley-Cohen said: "I've gone too early! When I pulled him out and asked him he gave me way more than I expected. As soon as he picked up I thought: 'he's gone, he's got this!'
"It's ridiculous. I have to say thanks to Dad as he's supported me unwaveringly and lovingly when others said: 'put someone else on'.
"It's a day Liverpool comes out and shows its love and I travelled on good-will."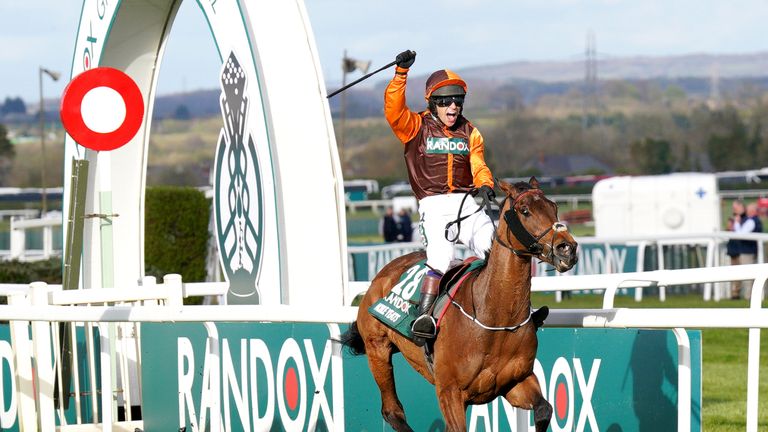 A proud Waley-Cohen senior said: "It's a dream come true. I can't speak, I shouted too much! You can't go round without the horse but the horse can't get round without the jockey.
"Sam used to ride the National on his rocking horse, that's how far back it goes!"
Mullins said: "It was a long-term plan and it seems to have come off in the end somehow, I don't know how!
"We were probably more confident a month ago. The closer we got to it, everyone else seemed to be talking up their chances and we went cold.
"The form behind Ahoy Senor, a Grade One winner yesterday, that was a great run at Wetherby and the performance there (gave us confidence)."