LIVE: Smith's great escape keeps dream alive
A fantastic shot on the tenth for Cameron Smith after finding the trees off the tee.
He manages to squeeze it through a gap and into a decent spot on the fairway to lay up – how important could this be?
Well, his third shot is a cracker which sets up an easy par putt while Scheffler shanked his second shot and has a lot of work to do now.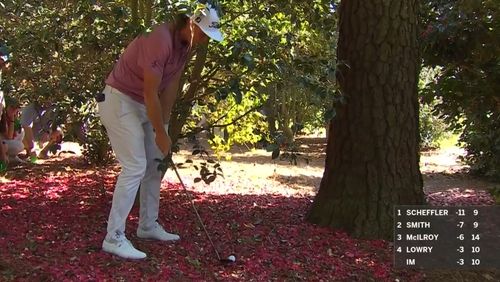 "That looked a bit scary for a second," Nick Faldo said on commentary.
"Everything was moving – his feet were moving, all the petals were exploding."